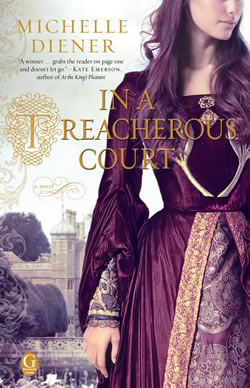 I just saw that my publisher put the ebook version of IN A TREACHEROUS COURT on sale for $2.99 (ONLY in the USA, unfortunately). Not sure how long it will last, but thought I'd give my US readers the heads-up.
IN A TREACHEROUS COURT is my debut novel, and it was inspired by my historical research into the life of Flemish painter Susanna Horenbout, who went to work in Henry VIII's court, possibly as his first female court painter.
Her father, Gerard Horenbout, is the artist who illuminated the famous Sforza Book of Hours for Margaret of Austria.
Susanna married one of Henry VIII courtiers, John Parker, and the book is a fast-paced thriller in which Susanna and Parker are caught up in a big court scandal.